Real-life Stories/Lucy R.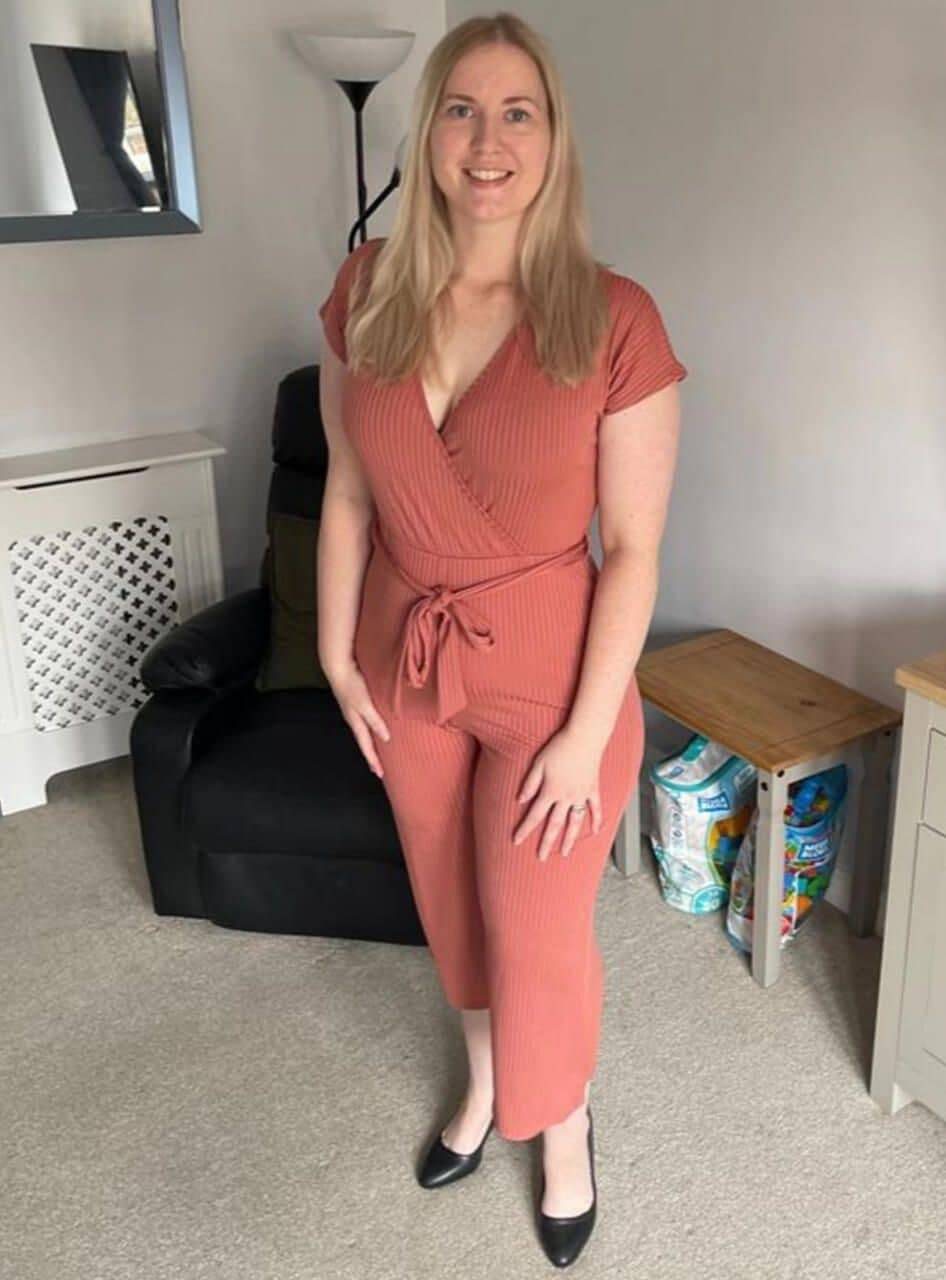 From looking after a newborn to battling for confidence, Lucy Rose has faced many challenges on her weight loss journey. Here's how the support of the iBODY helped her break through those barriers and achieve her dream weight
Lucy R., 35
Starting weight: 234 lbs
Weight now: 178 lbs
Height: 5 ft 5ins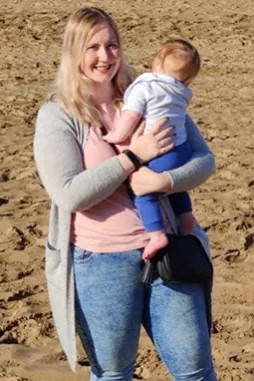 My weight loss journey really began when my son was born. I'd lost 49 lbs with the iBODY in 2019, then I found out I was having a baby and I put my slimming on hold. Shortly after my 12-week scan, I was rushed to the hospital with a threatened miscarriage and had to be closely monitored for the rest of my pregnancy. I was terrified.
Thankfully, I got through the pregnancy without any further complications and, in April 2020, we welcomed our beautiful boy, Teddy, into the world. Looking after a newborn was a full-time job and I hadn't realized just how exhausting the sleepless nights would be, so I came to rely on convenience foods and takeaways to get me through the day.
I knew I wanted to get back to reuse the iBODY as soon as my Teddy growing up and I had a little time for self-care, though, and I restarted when Teddy was six weeks old. I have to admit, I was worried I'd struggle to get back into the routine of slimming – especially now I had a baby to look after.
'But I believe in the iBODY as the past and I treat it as a fresh start.'
I add the iBODY to my nightly routine, while my boy is sleeping tight. The sheet mask on my face and the iBODY massage for the target problems. Sometimes on the waist, sometimes on the arm and thighs. For optimal results, I have a light massage oil or ultrasound gel should be placed on the skin of treatment. A self-done lymphatic massage on the areas post-treatment must be performed in order to assure that the fat is metabolized. If you don't know how to do this, look for videos online to teach you how. This will remove fat deposits in the areas that diet and exercise alone cannot rid.
It is normal to see oil in your stool after treatments. This is how you can tell that the fat is being metabolized via lymphatic drainage. I AM SERIOUSLY IMPRESSED WITH THAT. And the benefits kicked in immediately – I lost 4lbs in my first week.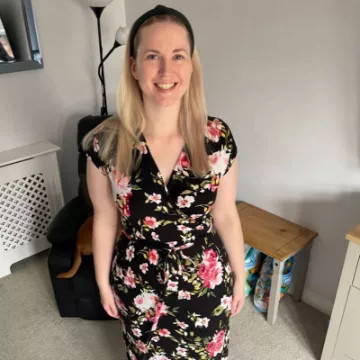 "Loving what you see in the mirror is the best feeling!"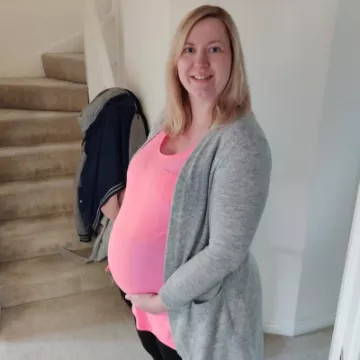 "This was taken on the day we finally met our baby boy."
'Getting back on track after baby!'
One tip that really worked for me was to add one time using while Teddy was napping, just 10 - 15 minutes per time. I literally feel the difference just making certain movements. I've lost so much weight in just one month of use that I would not have lost through diet and exercise alone.
I'd been in denial about my weight for years, hiding my figure under baggy tops and stretchy leggings. As I got bigger, I became more and more self-conscious. I started to avoid looking in mirrors and even untagged myself from photos on social media.
While I knew the iBODY was a positive step and I was losing weight, it took a while for my mind to catch up with the results I was seeing on the scales. Friends and family kept telling me that I looked fantastic – deep down, though, I still felt really insecure about my body.
That began to change when I started sharing my successes in the BetterNBeyond blog. I'd post about how much weight I'd lost or about how I'd dropped another dress size. Surrounding myself with positive people encouraged me to recognize my own achievements and, soon, the changes I was seeing truly sank in and I began to enjoy my new shape.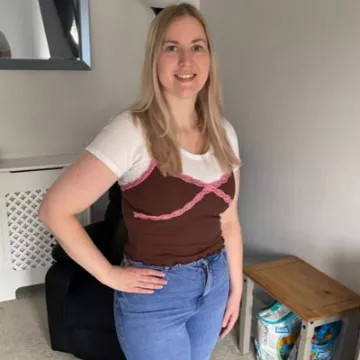 "Now I actually ask my husband to take the photos."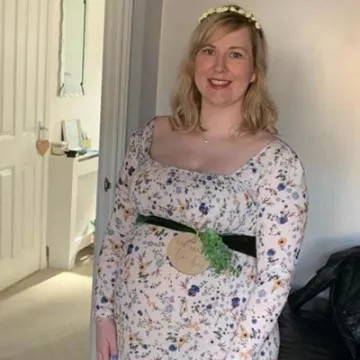 "I'd been so proud of my bump then, but felt self conscious about my post-baby body."
MY LIFE NOW

I'm only 4lbs away from my target weight of 174lbs and I have much more confidence in myself. Now, instead of feeling like I want to hide away, I'm an active part of my family's life. We recently celebrated Teddy's first birthday by visiting Yorkshire Wildlife Park. I was buzzing with excitement all day, as Teddy and I explored together and I chased him around the play area – and I didn't think twice about being in the photos. Losing weight has given me the freedom to make memories with my loved ones, and that means the world to me.
*Weight loss will vary according to your individual circumstances and how much weight you have to lose.