Free express shipping worldwide on orders over $40
30 days money back guarantee
You are 100% covered - if it's not for you, send it back within 30 days for a quick, no-hassle refund.
Full refund if you don't receive your order
Full or partial refund if the item is not as described
You are 100% covered - if it's not for you, send it back within 30 days for a quick, no-hassle refund.
ANY ANGLE - 360* FREE ROTATION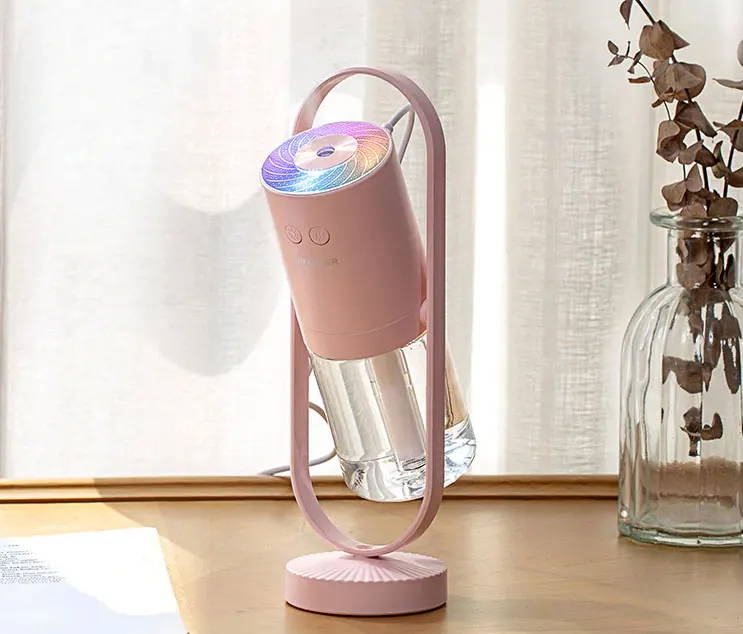 /relaxing/
Relieving dry ness
Relax your body and mind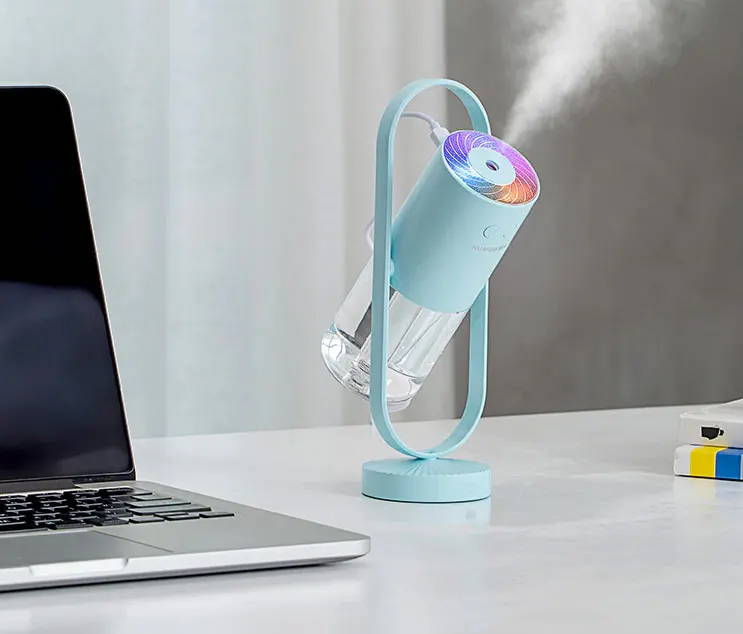 /at work/
Hydration and Air puge
Enjoy your office more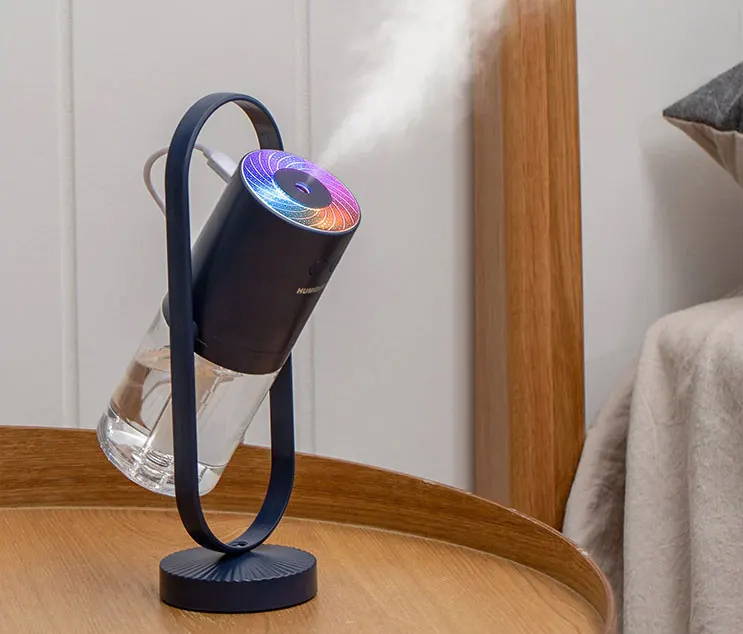 /sleeping/
Mute humidification
Be relieved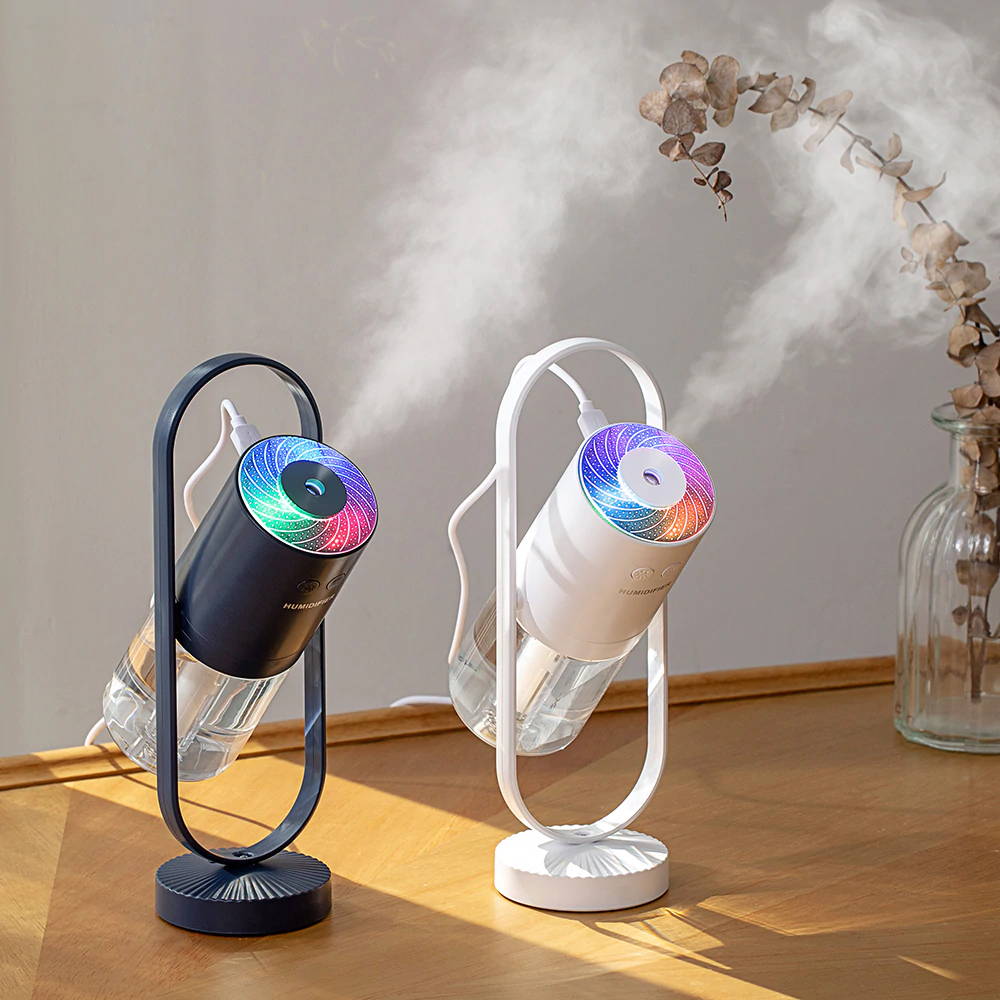 Immediately increase the humidity levels of the air around you
Increase and keep the humidity level around you consistent.
Perfect care for your lung, nose, lips, skin, sinuses...
For your personal comfort, your beauty and your health.
Adding a cool mist of water to the air in your room.
One keys to healthy, glowing skin no matter what the season.
Galaxy of mood with LED illumination.
Stress relief with awesome feeling.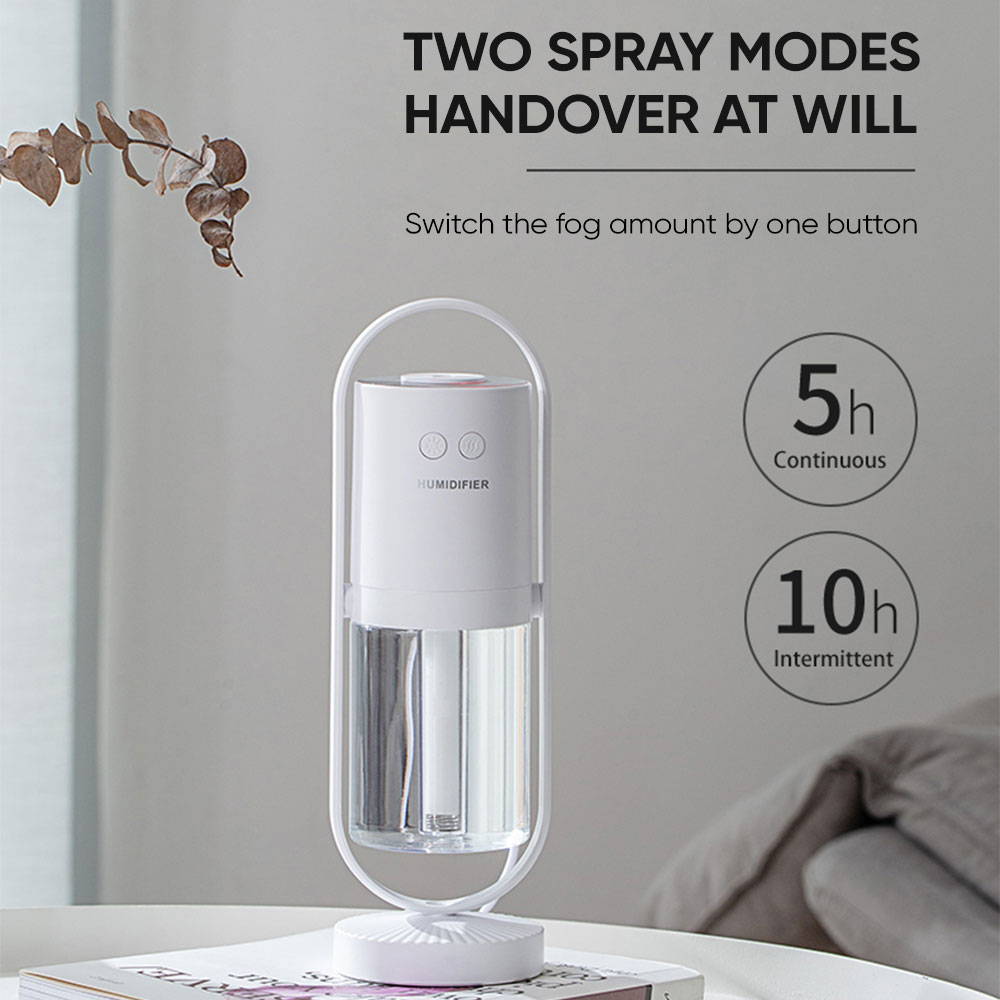 Chill out no matter where you are
Small but mighty devices.
Cool mist ultrasonic technology using.
Spray mode to choose continuous or intermittent, easy and convenient.
The size is extremely compact and aesthetically pleasing.
Perfect design to take it everywhere with you.
Easily charge by your laptop, car or any standard USB charging brick.
The best gift from your care to family and friends.
Is the tank dishwasher safe? Has anyone ever tried?
Answer: It's better if you clean by hand. It's very easy, don't worry about it.
Can I use tap water in it?
Answer: You can yes, but it'll need more cleaning of the filters. Some our customers use tap water in theirs which is super harsh tap water, and they've noticed mineral buildup, but it's fine either way.
If it runs out of water, will it shut off automatically; or is it a fire hazard?
Answer: It shuts off automatically.
How do you clean this to prevent mold or mildew?
Answer: If you are not going to use it for 24 hours, please empty it and let it air dry. Anh you can use to clean by the little brush. That is all our customer do and I haven't had any problems with it.
Do you ship worldwide & how much does shipping cost?
Yes - we ship worldwide. We offer all customers free Domestic and International Shipping with tracking. No shipping cost & no sales tax - we want your experience to be simple and efficient - just the way we like it.

Can I return items if I receive damaged items?
Yes! ...
We offer a 100% money back guarantee on all products that are defective or damaged during shipping. Just let us know and we will provide a return address and a replacement or refund as preferred.
Our Returns Policy timeframe is 30 days from when an order arrives at your address.
Customers will be responsible for paying return shipping costs.
Please feel free to contact us about returns at support@outdoorh.com
If you are unsatisfied with your order - please contact our support and we will do our best to help you out!
When will I receive notification of my shipment?
We offer free shipping on our 'limited time hot deal' (Main Outdoorh page) with the minimum amount purchased. Should you have any questions, please contact our Customer Service Team, at support@outdoorh.com.
Our amazing customer talk about it on over the world
This humidifier is really nice to look at. It's very soothing. It is very silent. There is a night light, blue, that you can turn off. the night light will turn red if you run out of water while it is running and it shuts itself off so you know it needs a refill (and don't think there is a motor issue not realizing that it is out of water).
I have very bad allergies and my sinuses get very dry with the forced heat in the winter and even with the other humidifier I was still having issues. Since I put this one in my room, they have been great!!!
It has been yet to let me down. The optional backlight is nice because I like to sleep in the pitch dark so it gets turned off at night. It is easy to assemble and comes with cleaning tools. It is much easier to clean than our last one. Overall, I would highly suggest this product.
So far so good! I just unboxed it and got started pretty quickly. My husband has really bad cat allergies, and even though we bathe our cats, vacuum, and spray anti-allergy solution often, the dry air isn't helping. So I bought this for our bedroom. I love the soothing water droplet sound and the mist is very nice.
The cool mist is wonderful. The small size isn't very hard to clean and it goes on forever. Would definitely buy again.