Spinerfect™ - Orthopedic Knee Pillow
SLEEP BETTER EVERY NIGHT WITH

COMFORT & RELIEF!
with this 

Spinerfect™ - Orthopedic Knee Pillow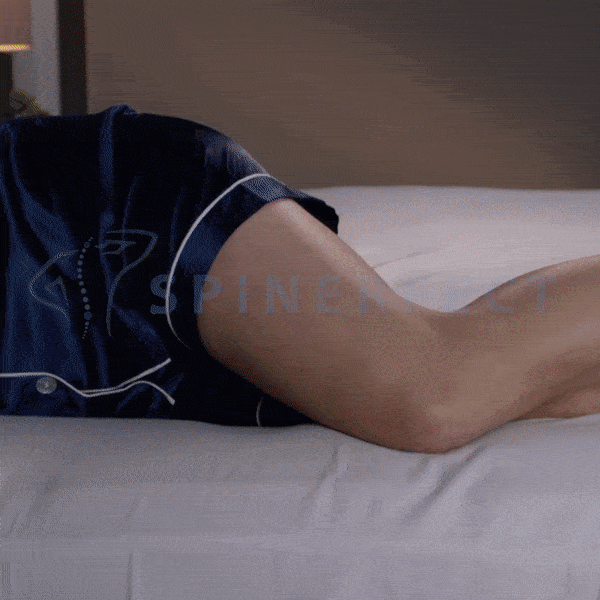 It gives your body its natural posture back by contributing to the perfect functioning of your vital organs. The Spinerfect™ - Orthopedic Knee Pillow is specifically designed for:


Scoliosis, herniated cervical and dorsal disk.
Sciatica, low back pain discomfort, hip deviation or hip problems.
Post surgical in hip, knees and back surgeries to release pressure and soothe pain.
Arthrosis and arthritis.
Neck straightening and cervical problems.
Migraines, myalgia and headaches.
Fibromyalgia.
Pregnant women.
Athletes and sportspeople, whether professional or amateur.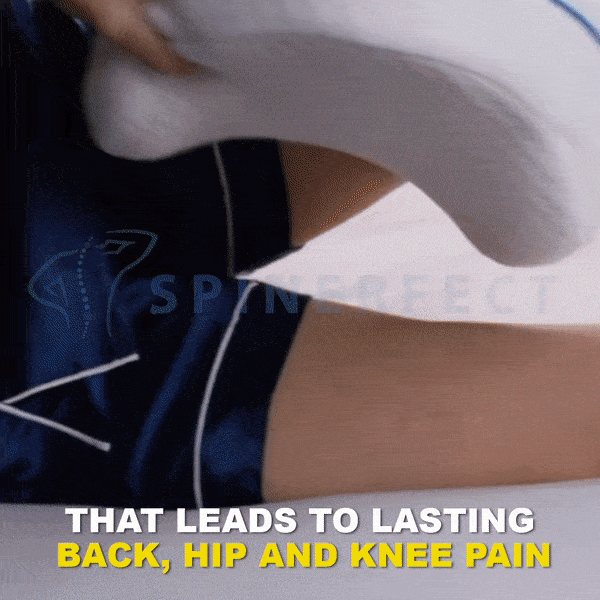 Instant Alignment Upgrade

Alleviate unwanted pressure and discomfort by
properly supporting your body to align your
back, hips, legs & knees.
Cooler NIghts Sleep
Ventilated memory foam pillow promotes
breathability and airflow. Or try Legacy Deluxe
with cooling PCM layer!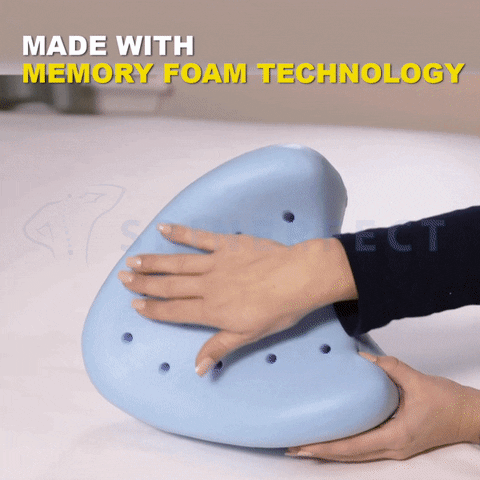 Universal Fit
Ergonomic design to contour to your body
shape,

 

perfect for men & women

!
BENEFITS:
Helps alleviate pain points in back, hips & knees for all night comfort

Natural alignment stabilizes pelvis & lower back

Tapered edges give your knees full range of mobility to allow you to move throughout the night

It contributes to the decompression of the vertebrae of the spine, including the sacral bone.

It contributes to your knees resting after arthrosis and arthritis issues or surgeries.

It helps in hip deviation issues and recovery from hip surgery, thus relieving the pressure on it when the Spinerfect™ is placed between the legs.

It's helpful for contractures, pain points in cervical vertebrae and back.

If you have neck straightening, Spinerfect™ will help you release the pressure between the cervical vertebrae.

Using Spinerfect™ on your cervical vertebrae will help you with your migraines, headaches and myalgia.

It releases back pressure during pregnancy by using the Spinerfect™ between your legs or knees, helping to release the pressure and contractures caused by it.
SPECIFICATIONS:
100% Brand New and High Quality!
Material: Ventilation air hole memory foam
Color: White
Size:  9 in * 9 in * 5.7 in (23 cm * 23 cm * 14.5 cm)
PACKAGE INCLUDES:
1 x Spinerfect™ Orthopedic Knee Pillow With Memory Foam
💳HOW DO I PURCHASE THIS ORTHOPEDIC KNEE PILLOW ?
PickHappiness' GIFT PACKAGE
 'PickCoolGift wants your family & you are happy for your decision. We offer the 'PickHappiness' Gift Package for your loved ones. You get the product, they get the gift. Tadaaa! 
- Regular PickHappiness gift package: The regular package worths $10. You get the package when you purchase the LightGrowth comb.
- Premium PickHappiness gift package: The premium one worths $20. When you purchase from 2 pcs of LightGrowth. You will get the premium gifts.
Our gift package makes sure one of 3 things:
- It's lovely
- It's cutie
- It's shine
GIFT-PLANNING GUARANTY 
Everyone guarantees the refund. However, Pick Cool Gift understands that you do not want your money back, you want to be satisfied, worry-free about the gift you planned for your loved ones.
Hence, within 45 days after your purchase, if you have any problem with the effectiveness of Spinerfect™ - Orthopedic Knee Pillow, Pick Cool Gift will send you
- A full-refund of your purchase. No question asked.
- A further support and guidance for your usage.
- Free Spinerfect™ - Orthopedic Knee Pillow  if it has issue. (No any charge. We use Express Shipping for you to get your work done, & it's fast.) 
🌏 WORLDWIDE DELIVERY ✈
Due to extremely high demand, please allow 7-20 days delivery. However, you may receive your items earlier. 
Do not worry, we ALWAYS send packages with Tracking Numbers so you can track it every step of the way!
To return your product, first, contact us via email support@pickcoolgift.com then send your item to the address below the website.